Missions and Values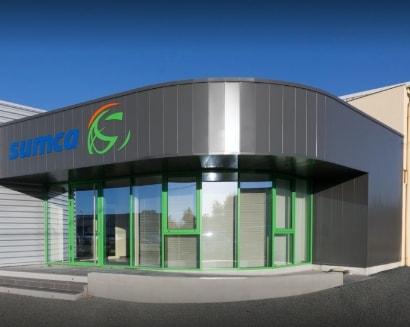 The Road Map
The original production site within the group is based on quality and cutting-edge technology dedicated to tooling. This is key to who we are and where we have come from.
The site has expanded in its competency to become a reference in the world of high precision tools. The challenges for the company since 2019 have been to manage the rupture in our market place.
The technology shift to electric vehicles has had a ripple effect throughout industry. The paradigms are challenged and at SUMCA we are leading the way in preparing future proof solutions. Innovation in our tooling and our methods to meet the needs of tomorrow by working closely with our loyal customers, process partners and institutions to accelerate.
Our road map is based around people, training plans, close contact with all our team members to encourage growth and job satisfaction. The fact that our machine park runs lights out is a key part of this plan allowing our people the time to think and deliver quality efficiently.
This roadmap with its suppleness has already surpassed customer's expectations of what is a modern tool maker.
The AKRIS Group

SUMCA – Steel & Carbide

Today the company is run by a dynamic team of people fostering passion for our product. We are mechanically minded, driven by creativity in cutting edge production engineering.
A mix of people on both sides of the Atlantic allow us to help our customers develop their own knowledge . Whether you are a start up, a new idea or a company imbedded in a market we can act as a catalyst. Improvement, efficiency, technology, variation reduction are all synonomous with the company.
We have focussed on machining ultra-hard materials such as carbide and powder metal steel >60 HRc. Today we offer all finishing processes related to delivering a high precision tool set. We have reduced the number of machine styles to develop a deep knowledge in the retained key areas. This we call our key manufacturing competency.
Having understood the key compentencies a project can be confided to the production team at SUMCA to deliver a low friction, high polish zero geometric error system (surface finish less than 30 nanometres, form error <0.002 mm).
S3M – Multi Material Machining
The site joined the group in 2018 following the founder's retirement. Mr Clement and his team developed three axis machining as a core competency in aluminium, steel and plastics.
Since 2018 on going investment with a further four axis lathe and four axis machining centre (Mori-Seiki and Mazak respectively) have joined the ranks.
The position in the group is to service the regional area with high quality machined parts and assemblies in addition to preparing the blanks for SUMCA.
Compaction Tool Service – Nashville, US
Doing what the name says in the North American market delivering high precision tooling the growing team in Nashville follow our motivated customer base giving a new option to clients and changing some images of the tool making business.
We have a healthy exchange on best in practise between sites and the aim is to grow the company organically to a full service provider. A green field site started in 2017 in a dedicated factory.
Our History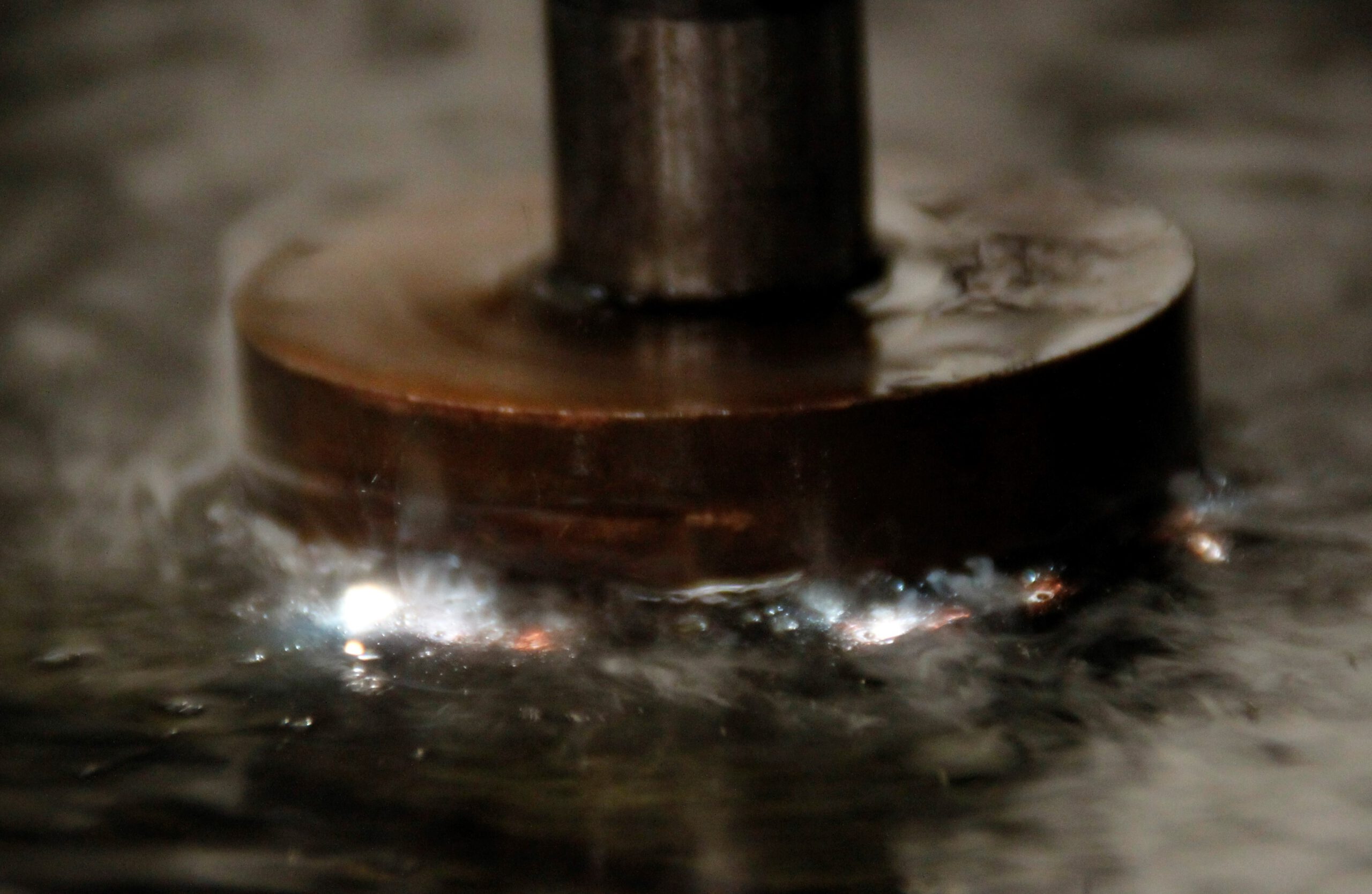 Company DNA
SUMCA is known for service in the bespoke tool manufacture and design, customer centric with a can-do approach. Our drive for precision is evolving to deliver innovation in the word of high-performance tooling. This is carried out in a discreet way where our customer's intellectual property is guaranteed as confidential whilst challenging entrenched tooling strategies to ensure future proof solutions.
With a deep knowledge of our markets we work with our clients to optimize production, to ensure the best way to manufacture parts, whether a complex project or tool maintenance we are a reference.
The factory in France is part of the AKRIS Group's supply chain covering our clients worldwide. Whether your process requires carbide or hardened sintered steels with superfinishes and absolute geometry we would welcome an exchange with you to determine can we add value? Digitally enabled through Teams, Skype and Humanly mobile we welcome all challenges to demonstrate our reliability in service to actors of all sizes.
The Start – 1978
The first site, SUMCA was created by Mr Mimouni and the Garbez brothers. The founders decided to use their know how in precision machining in the manufacture of sintered steel and carbide tooling.
The initial competencies were sink erosion and grinding. This is still the underlying core skill today. The development in grinding technologies through five axis and jig grinding have been followed closely at SUMCA and we have added polishing, wire erosion  and high speed milling.
1st Generation Transmission – between 2000 and 2005 the company was purchased by the management team. This philosophy continues today with the owners active in the day to day activities of the group.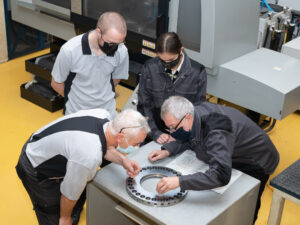 Five Decades Young
2021
Laser scanning for internal and external forms added.
2020
Perfection in Polishing "Geo Gleiss".
2017
Transfer of Machines and Technicians to our 100% Start up Compaction Tool Service, USA.
2012
Finishing in Five Axis grinding, Deployment of machine automation.
2009
Contact scanning for punch die closure.
2008
Investment in CATIA and a range of Quick Change Adapters for presses launched.
2006
Design Office created alongside Quick Change Tooling
(Now offering Erowa, Progrit & System 3R)
2002
ISO 9000 – maintained annually.
1980
Relocalised to present day location to the West of Paris
First CNC Machines (wire and sink erosion)
1979
Company founded in Paris
Customer Production
SUMCA has a deep understanding of high volume production methods where geometry, friction, material selection and transformation are key to success.
We have customers in powder compaction, stamping, blanking and forming processes from punch, die and knives we can offer a modern solution.
HOW ARE OUR TOOLS USED?
COMPACTION TOOLING

FORMING, CUTTING & BLANKING
For the compaction of precise components from powder, highly precise tooling is a decisive factor. Our approach – the client has a press and a part.

Let us show you some typical examples of our tooling to start the conversation.

Follow the link to find out more
As a high precision tool maker a significant portion of our tooling will find its way into stamping, fine blanking or cutting.

New activities are being actively developed to meet the needs of tomorrow.
Follow the link to find out more
Material Know-How
Sub-Contract Tooling & Process
Key Values
Percentage per sector
Mobility (Aero, Auto, Train, Off Road)
Electronics, Energy, Fuel Cell
Carbide Cutting Inserts & Hard Metal Wear Parts