Project Management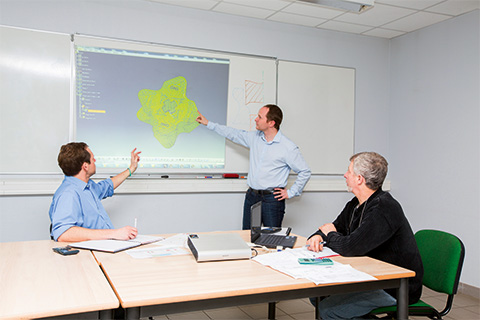 MILESTONE PLANNING
Our team at SUMCA are conversant with the milestones that make for a successful project. Through a high level of communication whether face to face, Teams or email we will be able to identify the right sequence of events to ensure project completion.
We use Gantt chart planning with key stages in the design process to give project transparency. Key stages of validation are worked through with an open approach where design and manufacturing data is shared. Our customers have a complete project and can have ease of mind that at the end of the project a tool can be maintained by a third party as the intellectual property is shared in 3D and tolerance drawings.
Project Partner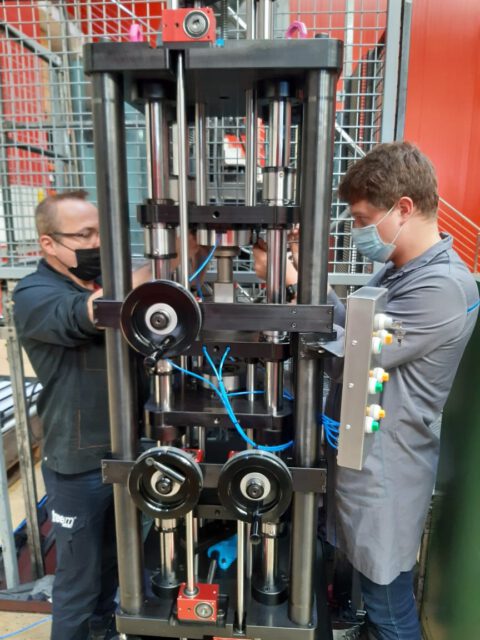 A PARTNER FOR THE DURATION
We are looking for long term partners to grow with. Design and manufacturing tools is a nurtured relationship that takes energy to ensure that solutions will work whilst both partners know each other's strengths and what the opportunities are.
We regularly visit our customers in their factories, or whilst at many of the exhibitions that we attend a technical support will be available to discuss at first hand the challenges that you face to look for solutions.
A good tooling partner and a company who requires this level of integration from purchasing through to the production lines and mutual trust is established. We aim to grow to know one anothers strengths and weaknesses making the resultant outcome a strong offer.
Capable of taking on the most challenging projects from multi-level, multi-cavity tooling systems with ancillary equipment such as adapters and alignment systems to a stubborn project on a humble core rod.
Consultancy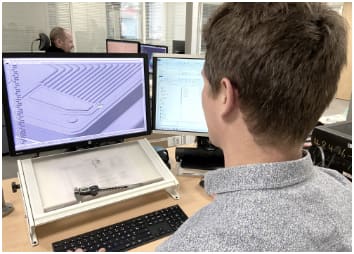 DEVELOPED EXPERTISE
Part of the service provided by SUMCA is the exchange in best practice with regards to tooling and tool materials to get the most out of the process.
We have a 360° view of the tooling market and can help with capital investment decisions, quality problems, optimization projects such as SMED style projects to improve capital plant utilization.
One of the key areas that we have been developing is the simulation of force either for validating ejection on dies or the axial load during the compaction stroke. Used in complement to a rich history of empirical data a project can avoid many setbacks whilst we are still in the planning phase.
How to design an optimal set of tools for the various market places that we are active in as a developed skill. One that can be used to complement a design office or for absence of one. We can advise on clearances, tool cleaning material selection and process developement.
Design & Innovation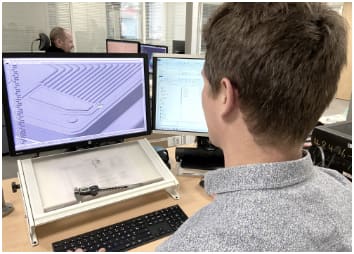 A CATALYST FOR CHANGE
Having a close relationship to many leading industrial partners we can help an engineering team to change a paradigm – thinking outside of the box.
This process works together and we welcome the opportunity to work with you moving historic boundaries.
We are careful not to share your proprietary information with strict intellectual property protocols in place.
Listening to the challenges faced by our customers we are continuously innovating with our tooling concepts, helping our customers in their day to day work. We are continuously innovating internally, small steps to improve the reliabilty of our tools whilst ensuring that any step changes in production methods are evaluated for by our reference customers.
If you visited us ten years ago, or even last year – you would be amazed by the depth of change. In our tools and the way that we make them.
Retro Engineering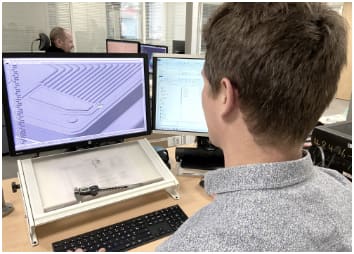 REVERSE SOLUTIONS
We are capable of reverse engineering parts, including selection of material and tolerancing.
With our metrology department new 3D models can be created in the event that they are corrupted or do not exist based on the part required. This can be a product or a machine assembly.
Reverse engineering can also be required when a tooling source is temporarily unavailable and a tool is needed to fit.
In these instances we are able to help our clients resolve these issues. Once solved we share the electronic data to ensure transparency.
We work on the principle that you will come back as you are satisfied with our tooling rather than that you are obliged to.